If you've been looking to get an EV (Electric Vehicle) and don't have the ability to charge at home, you'll be needing to charge away from home using destination charging.
Destination charging is the process of topping up charge on an EV whilst you're busy at a location such as shopping centres, leisure centres, hotels, restaurants, and more. Within Dover District there are chargers like this at Whitfield Lidl, Deal Aldi, and Dover Leisure Centre to name a few.
But, few is the operative word here. Look on any map of EV charging points, such as Zap Map, and you'll see a distinct lack of chargers in the Dover District area, compared to elsewhere in the country.
With the recently announced ban on new sales of petrol and diesel cars in 2030, there will be increasing demand for charging capability within the area. This will be acutely more important for the many households in the district who don't have off-street parking at home.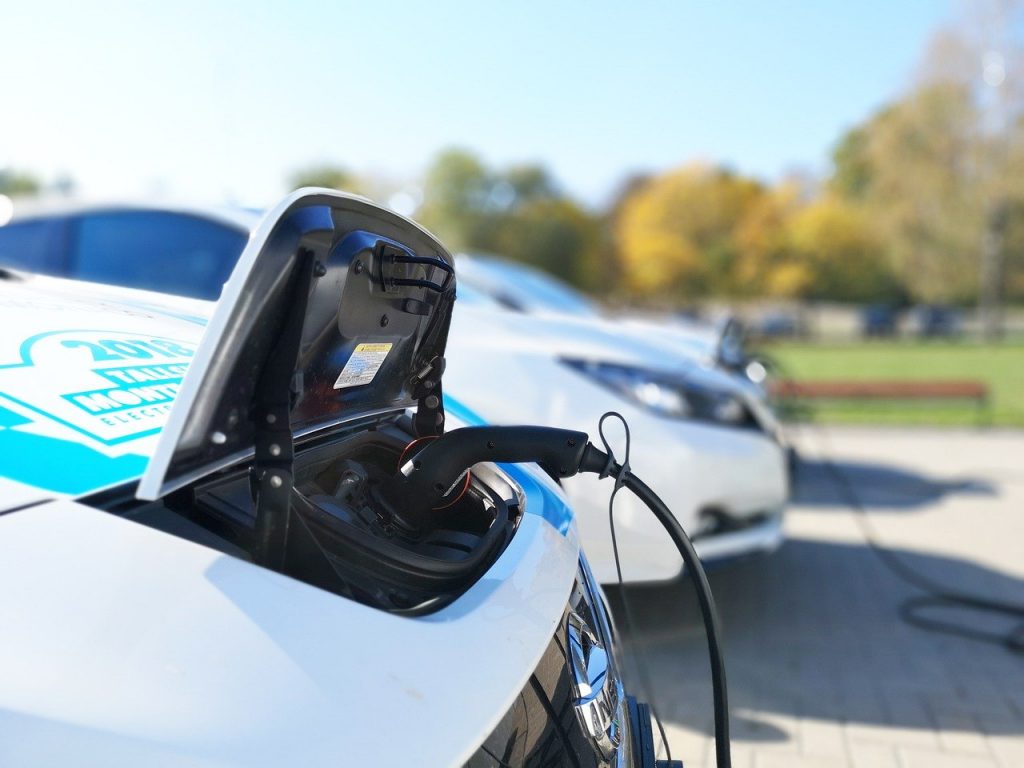 Grants for Parish and Town Councils
In August of this year Kent County Council announced that further funding had been secured for new electric vehicle charging points across the county. Following a trial they were partnering with all interested Parish and Town Councils to install extra electric vehicle charge-points across Kent. The chargers would be located on land owned by the community such as village hall car parks, aiming to aid local residents and businesses that don't have off-street parking.
Cllr John Lonsdale, Chair of Dover & District Green Party, has successfully applied to KCC on behalf of Walmer Parish Council for a charger installation at Deal and Betteshanger Rugby Club.
This will be providing a valuable service to almost 1,500 homes nearby with no off-street parking, as well as visitors to Walmer Strand and seafront just 5 minutes walk away.
Our Green Party councillors on Deal Town Council, Dover Town Council and Ringwould with Kingstown Parish Council are also aiming to progress applications.
Walmer Parish Council were successful using the Kent Parishes Grant Scheme, with £4k allowed per council to fund EV charging points at parish council owned land.
There are two other schemes in place at the moment:
Kent County Council is working with UK Power Networks to install EV charging in council car parks across the county.  
The Office for Low Vehicle Emissions (OLEV) has also launched a fund to help Parish Councils install on-street EV charging points. 
The Guardian (23 Nov 2020 edition) shared a national map which showed that Dover District was in the bottom 20% of the country for EV charging points (under 10 per 100,000 population). Maidstone Borough Council area was the only part of Kent that makes it to the average band (30-60 per 100,000).
Free EV Charging Point Installation
However, it is possible for a council to install chargers for FREE and make money from them! There are two major EV Charging providers who offer this service:
Another option for councils is to get retro-fitted chargers added to lamp posts, again producing revenue. One company doing this, EvStreetCharge, suggest that a charger like this can bring in an operating profit of £2.57 per charge for the owner, with an average monthly profit of £77.10 These are NOT free, but at this rate of revenue it would break even in 4 years
Alternatively, Connected Kerb offer a couple of different innovative options that utilise recycled materials. The Gecko is designed to fit to existing street furniture, such as parking posts or bollards. It utilises renewable energy to provide charging, and also comes 5G enabled.
You can request implementation near you, and Connected Kerb will follow up with your local council to demonstrate that there is demand in their region: connectedkerb.com/request
The Armadillo is made from recycled vehicle tyres, ensuring minimal environmental impact and maximum durability. It is intended for a car park environment where cars will stay for a reasonable length of time. It offers 7kW charging, and is 5G enabled.
Stimulating Business
Here at Dover District Green Party we encourage all local councils to take advantage of the grants and other options available to increase the presence of EV chargers within the region. As well as helping local residents take the step to EV ownership, reducing the impact of petrol and diesel cars on the local environment, it will help boost local business by encouraging visitors to the area.
With destination charging, cross-channel EV drivers will have the opportunity to charge locally before or after their ferry crossing. Considering they will likely be stopping for 30-60 minutes to charge, there is ample time to visit local shops, restaurants and attractions whilst charging.
The location of the old Townwall Street car park in Dover would make it a prime spot for visitors heading to the port to charge up and visit the St James Retail and Leisure Park whilst doing so. This is a project that either Instavolt or Osprey would relish, and an opportunity for Dover Town Council to add to their revenue stream.
EV drivers are used to driving to charging locations away from main transport routes. This willingness to seek charging in different areas provides an opportunity to help stimulate business within Dover Town.
Well-placed destination chargers could drive visitors who have 30+ minutes spare to visit shops, food outlets etc. Positioned in Pencester Road or Ladywell car park, they would encourage additional footfall to businesses in need.
Article by Nick Shread
Find out more about EV ownership at his YouTube channel, Guy Goes Green
Image by Nerijus jakimavičius from Pixabay