There are 4 spaces on Sandwich Town Council (3 in North Ward, 1 in South Ward) and BY-ELECTIONS  in Sandwich on 10th February 2022.  The vacancies were caused because principled councillors felt obliged to resign when the Conservative leaders of Sandwich Town Council acted autocratically instead of listening to all elected representatives.
Sadly Kent sees, far too often, the leaders of such majority groups (often elected by just 15% of those registered to vote) acting as if they have a right to do anything they please, acting as if no-one has the right to question their actions.
Your local Green Party in Dover district hopes lots of  Sandwich people will vote on 10 February. We believe Britain needs more local, democratic accountability,  not less!  We  applaud the position of Sandwich Matters Independent group who have pushed for public accountability since the  STC resignations.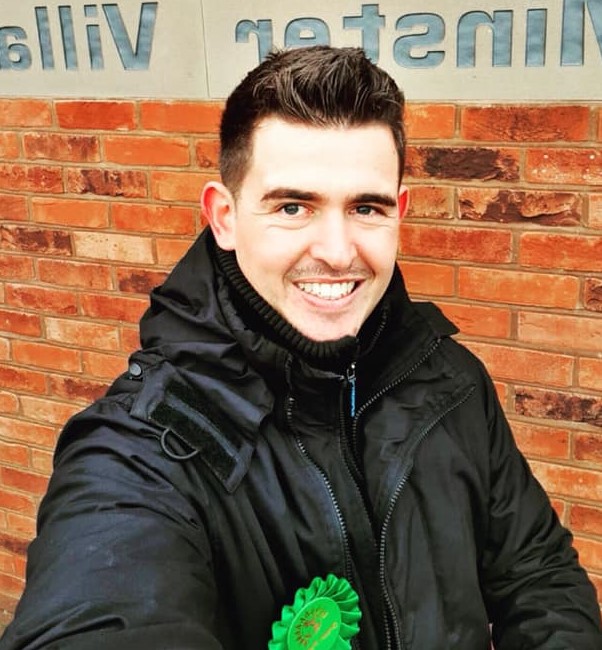 We, of Dover and Deal Green Party, are delighted that Rob Edwards is standing in Sandwich North.  He is a hard-working local Sandwich resident who cares deeply about environmental, social and climate justice.  He would bring a fresh Green voice to STC.
"I'd speak up for the protection of green spaces in Sandwich, for the enhancement of cycle lanes and bus services to local villages. We need housing projects that are cheap-to-rent, and cheap-to-heat on brownfield sites instead of greenfield ones and an even break for small local businesses  competing with chain stores."
Across England and Wales, there are over 475 Green Party Councillors at District or County level. And many more on town and parish councils, all focussed on Local accountability.
Our councillers work within the Independent Local Government Association and challenge the old, tired and unaccountable two-party system. With 5 by-election WINS in Kent in autumn 2021, district / borough council level, there are now 21 Green Party Councillors on Kent's local planning authorities (4 on ThanetDC) AND 4 Green KCC councillors.
In Dover district since 2019, Greens have 10 town / parish council seats (Deal, Walmer, Dover and Ringwould w/ Kingsdown). We've been work hard and constructively with councillors of other parties to make practical local improvements and to speak up for voters.
We think it would help all in Sandwich if hard-working Rob Edwards is elected as a new Green voice on Sandwich Town Council.